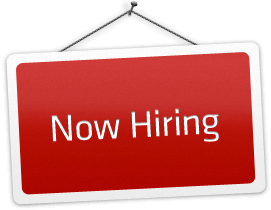 Having a hard time finding enough CNA Candidates to meet your needs? We can help. We have several ways to help you recruit CNAs.
One of the most effective ways is to visit our classrooms. We have five locations and the last day of class is devoted to Professional Development and support for finding a job as a CNA. As part of this process, we invite 1-2 hiring recruiters to visit our classrooms and to 'pitch' to students.
In order to make this effective and in keeping with our program objectives it is important for you to:
1. You must be prepared to describe the duties and working environment in the industry you represent – long term care – hospice and home health – hospitals, etc.
2. Students respond and are more attentive if you bring a novelty item (pens, paper pads, etc) or something – nothing fancy or expensive mind you. Class sizes vary, but usually run between 18-30 students – there are slow enrollment times – so, if you want, you can call the office to check enrollment numbers before you come – 801.990.9333.
3. You may also directly recruit by handing out applications, setting up interviews, etc.
4. Your presentation can not be longer than 15 minutes. Please plan to arrive on time and to leave when done.
For more ways to recruit, check out the Employers sidebar menu.