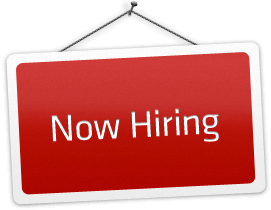 Dear CNA Employer,
Having a hard time recruiting CNA's? We have a simple solution. We are a CNA school with five locations: Logan, Clearfield, Salt Lake, Murray, Orem and soon, St. George. We train more CNA's in Utah than anyone – which means we have a large database of potential employees. We will recruit for you using Facebook. With over 2,700 page likes and growing every day, we can reach thousands of CNA's who might want to work for you!
USE FACEBOOK TO REACH POTENTIAL EMPLOYEES. BUT …

DO NOT

POST TO OUR FACEBOOK PAGE YOURSELF.
LET US DO IT!
YOU WILL GET BETTER PLACEMENT AND MORE ATTENTION!
We have two programs:
Program A: 
Let US post your ad. It shows up in the main news feed and reaches more people than a 'visitor' post. We know how to get you more attention. It is

easy and free

. Just click on Program A below and submit your job posting. We will post the information exactly as you indicate on the form. This will stay indefinitely on our Facebook Page, but will be the most effective for a couple of days. When we can, we also email a weekly job update to students. This listing will be included as applicable.

For a sample of what your job listing will look like, see the sample below.  This is free and has had great results. To see more Job Alerts, go to our Facebook page https://www.facebook.com/UtahCNATrainingCenters/?ref=bookmarks  While there, please like our page!
Program B:
If you want to dramatically increase your reach, Facebook has a "Boost" component that is inexpensive and yet, increases the reach of your ad substantially. We use this feature to boost our own posts when we need to hire nurse instructors or teacher's aids, and it has increased the reach and response immediately and successfully.
To have us "boost" your ad, please click on the "Program B"" button below. It will take you to the form and then the payment page. The cost is only $20. You must pay by credit card online. Once your post is listed we will spend the money you paid to boost your ad.
Please email us if you wind up hiring any of our students. This creates a successful link – the more students are hired, the more likely they are to check in with us to see job postings, the more they check in, the more successful your job search will be.
We want to connect our graduates with openings and appreciate you using this service to find the best candidates! If you hire any of our students please email their names to hiring@utahcnacenters.com
WHAT YOU CAN DO TO MAKE YOUR POSTS MORE EFFECTIVE OVER TIME:
In return for using program A and B, we ask you to please:
Like our Facebook page: https://www.facebook.com/UTAHCNATrainingCenters
Let us know if you hired any of our graduates, either by email or posting it on our Facebook page.
If you love your new hires, and this program helped you find recruits, please post a positive review on Facebook. This is found under Reviews near Timeline, About, Reviews, and More on the bar near out logo … a positive rating and a positive review goes a long way toward making this Facebook page a destination for CNA's to find work … with you! This will increase our reach which means when you come back the next time to recruit, our reach will be even wider, making your search easier and more successful!
Isn't it great to find ONE PLACE that finds great CNA's for your organization?
*If you are a long term care facility, and would be interested in having our students perform their clinical rotation on your facility please email Rachel Jackson at rachel@utahcnacenters.com. Many long term care facilities hire our aids during clinicals!