Utah CNA Training Centers focuses on excellent Nurse Assistant training, on community service and to employment issues as they relate to our graduates. We make every effort to bring graduates together with quality, caring and professional employers. We hold job fairs, invite employers into the classroom, post ads on Facebook and include recruitment ads in our workbook. Below is a list of excellent employers. Please contact them to set up an interview or to learn more about their employment opportunities. THANK YOU TO ALL THESE AGENCIES AND ORGANIZATIONS THAT SUPPORT THE QUALITY EDUCATION WE PROVIDE OUR STUDENTS. If you need any of the services offered below or are seeking employment; please reach our FIRST to these quality organizations.
Current Preferred Employers
A Caring Hand is a Certified Home Care Agency with over 30 years of experience. Licensed, insured, and bonded; we are a family owned and operated agency specializing in providing personal care to children, adults, and the elderly in the comfort of their own home. A Caring Hand has taken this unique level of comprehensive care and shared it with the Wasatch front.
A Caring Hands services are available 24 hours a day, seven days a week. Our Client Care Coordinators are always on-call to answer any questions or concerns you may have. Our services are covered by Utah Medicaid; Select Health Community Care, Health Choice Utah, Veterans Benefits, Five Federal Grant Waiver Programs, Long Term Care Insurance, and Private pay.
---
Brightstar Care is a home care medical staffing agency with a location in Murray Utah. With competitive starting pay and on the job training, this is a great employment opportunity.
BrightStar Care of UT – Mountainside is committed to delivering the highest quality care. We have voluntarily attained accreditation for our home care agency by the Joint Commission which is a nationally recognized quality standards organization with rigorous standards. BrightStar of Salt Lake City offers a full range of care, from general peer-level companionship to highly skilled nursing care. The home health care we offer is based upon our primary goal of making more possible in our clients' lives – more dependability, more security, more options. This is just one way we bring more to our clients and their loved ones each day, making their quality of life the best it can be. For more information please call 801.559.3999 or visit http://www.brightstarcare.com/mountainside/lifecare/skilled-care/.
Email your resume to: abigail.albretsen@brightstarcare.com.
---
Homewatch CareGivers is personal care agency offering non-medical care for seniors. It starts with listening to you. Once the team at Salt Lake City home care has assessed your needs and preferences, we put together a plan of care that is just for you and your family. Our compassionate caregivers are committed to your quality of life.
Homewatch CareGivers has been a premier provider of home care for people of all ages for over 30 years. With our Advanced Continuum of Care, we are able to help our clients stay comfortable and safe…no matter where they live. We provide in-home care from a few hours per day to 24 hour live-in assistance. We provide assisted living in the best environment possible, your own home. We provide assistance to all ages and in all conditions, including seniors wanting to stay in their homes, sick children, or adults convalescing from an injury or surgery. Our Alzheimer's program, Pathways to Memory, is changing lives and providing hope.
Homewatch Caregivers is a fantastic place to work. The agency offers competitive wages, a 401K plan, flexible schedules and paid health insurance. They have three locations in Salt Lake, Provo and Roy. Call 801.746.1080 for more information or apply online at www.hwcg.com.
---
Ensign Services offers in-house therapy and skilled nursing services in addition to Senior Living and Home Health & Hospice services. Ensign has buildings that offer multiple specialty choices: dementia care, sub-acute rehab care, skilled nursing, assisted living, and pediatric care. Their home health division if perfect for those that prefer delivering care one-on-one.
CNAs will notice a definite difference: Ensign's caregivers are the best! Working at Ensign, you'll meet a team of innovators – our nurses, therapists, and other clinicians are professionals at the top of their games, who are genuinely committed, remarkably caring and wholeheartedly compassionate.
Ensign features a robust orientation program, with a solid carer path available to you. They pride themselves on always working fully staffed, so your work environment is safe and enjoyable. They offer competitive wages, a unique educational partnership that can fast track you into an RN program, and a great work/life balance. Call (801)200-2004 or email kparker@ensignservices.net for more information.
---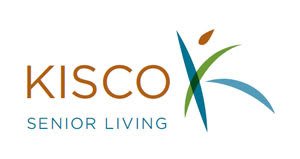 For over 20 years, Kisco Senior Living has specialized in developing and managing full service rental senior living communities that provide an enriched lifestyle. In 1996, Kisco created their guiding principles, values and beliefs, which are based on the concepts of integrity, dignity and compassion. These principles balance the interests of the residents, associates and business partners. To this day, these principles form the basis for how they operate as a company.
Kisco Senior Living is seeking genuine, dedicated CNAs to join their team. Kisco's vision is to create communities in which they share passions, live in balance, and build a legacy. Kisco recognizes the importance of associate wellness and offers a variety of excellent benefits to suit your lifestyle. These benefits include:
Career Development
Health, dental, and vision insurance
Vacation, holidays, and sick time
Life Insurance
Short-term disability insurance
Additional (voluntary) benefits
401(k)
Are you interested in joining a great place to work and helping the create a wonderful place to live for the residents of Kisco Senior Living? Visit www.kiscoseniorliving.com for more information.
---
Legacy has locations in Logan, Sugar House, South Jordan, Ogden, Taylorsville, Provo, Bountiful, Taylorsville, and Spanish Fork. Their services include Independent Living, Assisted Living, Memory Care, and Rehabilitation.
Legacy Retirement Communities and its associates are committed to superior, personalized customer service in an environment that is inviting, caring and hospitable. We distinguish ourselves from others by embracing a Personal Touch Culture. Our associates strive to make a heart-to-heart connection with those we serve. We call that connection, Personal Touch. Our Personal Touch Culture is evidenced by our associates everyday.
At Legacy Retirement Communities, we are guided by three core values: Thrift, Continuous Improvement and Personalization. For career information visit www.westernstateslodging.com
---
MBK Senior Living  – Dedicated to being the preferred senior living provider in the markets we serve, we create warm, inviting living spaces in desirable locations. We offer a variety of services and programs to enrich the lives of our residents and their families. And, by getting to know our residents, their personal preferences and their individual needs, we can better contribute to their well-being and provide care that's right for them. We are committed to enhancing independence and quality of life, serving others the way they prefer to be treated and providing care that is delivered with integrity, dignity and compassion.
Working at MBK Senior Living is more than a job – it is an opportunity to enrich the lives of our senior residents. Our positions provide the opportunity for associates to share their passion and dedication while making a difference in the lives of our residents every day. We offer a great work environment with competitive pay and benefits. Apply online at www.MBKSeniorLiving.com
---
CNA Services 
We highly recommend patronizing the following companies as they are Corporate Sponsors of the Utah CNA Training Center's workbook.
As a student of Utah CNA Training Centers you are entitled to receive a 20% discount on any purchase from Dubs Scrubs! You have a copy of the ad you can reference when ordering. Dubs Scrubs has three locations in Utah and you can order online too!  http://www.shopdubsonline.com/
Riverdale:

5439 Freeway Park Dr.  801-394-0707

Sandy:

53 East 10600 South   801-878-4000

West Jordan:

3812 West 7800 South    801-999-4943
Continuing Education Opportunities
  For students seeking a more adventurous career, EMT Utah offers a well respected and fast paced Emergency Medical Technician program. Get started on an exciting career in the pre-hospital setting working in the ER, on an ambulance or for a fire department. Call EMT Utah for more information at 801.449.0749 or visit www.emtutah.com.
Ameritech College of Healthcare offers one of the top-ranked nursing programs in Utah. You can complete your Associate's degree in nursing in less than 2 years! The program is fast, affordable, hands-on and of course, fully accredited. Nurses are in high demand and jobs are plentiful. For more information about the nursing program call Ameritech at 801.816.1444 or visit www.ameritech.edu.